Tested & Verified Foundation Repair Solutions
Your Colorado Springs, Pueblo & Denver Foundation Experts
We design world-class solutions for our customers; however, these solutions still need to be looked at and verified by an engineer.
We hire third-party engineers who are independent of our firm. Their professional confirmation helps to put your mind at ease and ensures that our foundation repair solutions are appropriate for your home's unique circumstances, whether it's situated in Colorado Springs, Pueblo or Denver.
Engineering Your Foundation Repair
An engineer may ask for certain testing to be done on things like soil, helical piers or push pier bearing capacities. We have learned not to rush engineers. Soil samples sometimes take up to three weeks to come back from the lab if they are requested by the engineer. We know that our customers are eager to have the solution installed but we also want to provide the best, most accurate and well-thought-out solution for your foundation repair based upon all of the information available.
719-419-8955
Licensed | Insured | Free Estimates
People recommend us because we treat them right. From the initial inspection appointment to the completed job, you can expect us to arrive on time, provide honest estimates and friendly service, and to solve your problem in a timely manner.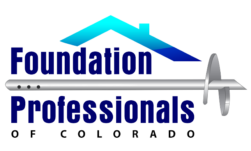 Call Now For Expert Advice & Solutions
Call or Text (719)-419-8955